Submitted by

NateDogg

on Mon, 04/06/2015 - 12:05
The 2015 Ausball Spring Season kicks off this week and you don't want to miss it. Come and learn the great game of Australian Rules Footbal with Ausball, a fast and fun co-ed version of the game that introduces the skills, fitness, and culture of Australian footy to anyone and everyone willing to give it a go!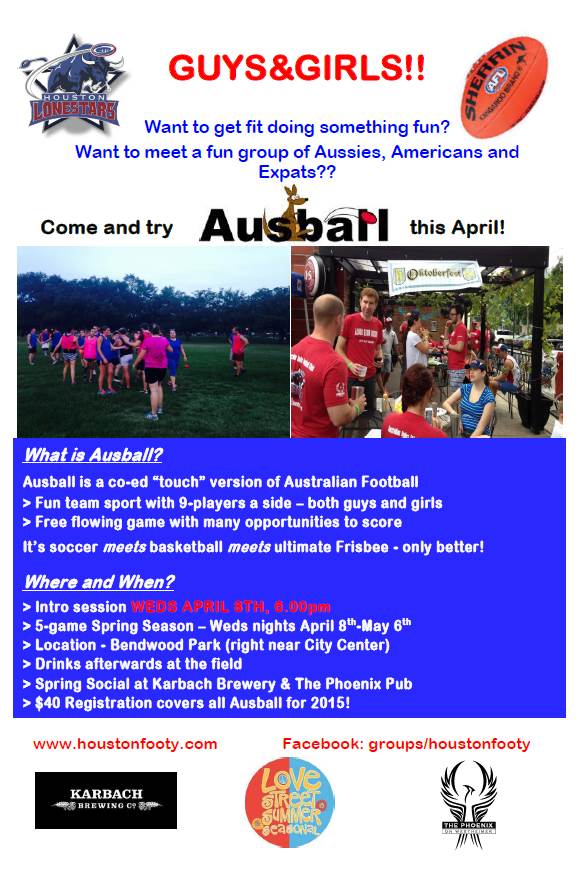 First time out, no worries, as there is no registration required the first time you give it a go.
For our Ausball converts, register now for all 2015 Ausball events at http://houstonfooty.com/membership or click on the Sign Up tab at houstonfooty.com